Guide No. 3: How To Feminize Your Fiance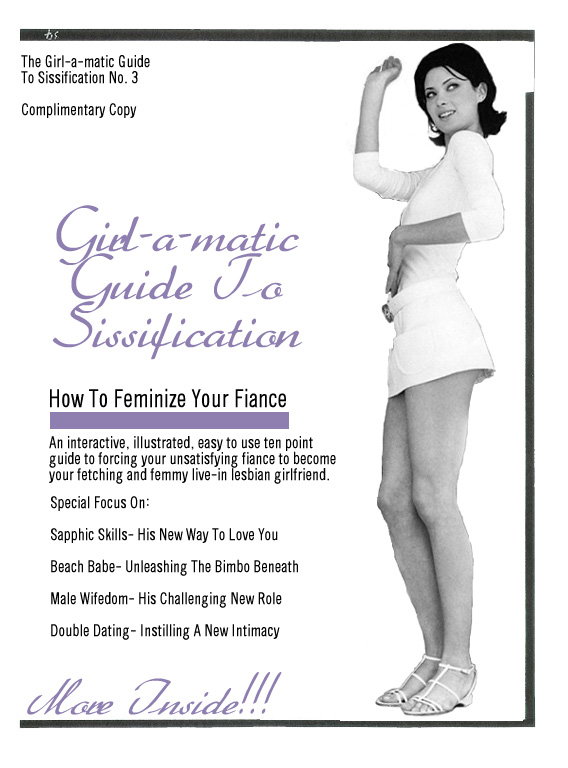 Step 1: The Ultimatum: Skirts or Scram!

Step 2: Designing Your Darling

Step 3: The World Inside Yours

Step 4: Showing Off His New Breasts

Step 5: His Beach Babe Bikini Debut

Step 6: Dating And Mating

Step 7: Lingerie Lessons: His New Frilly Friends

Step 8: Learning His New Wifely Duties

Step 9: Working girl or housewife?

Step 10: Introducing your boyfriend—and his

| | |
| --- | --- |
| [Previous] | Guide No. 2: How To Panty Your VP |
| [Next] | Guide No. 4: How To Humble Your Husband Into Her-dom |
| [Up] | Sissification Guides |
| [Home] | Home Page |
| [Mail] | Send EMail to girl-a-matic |