Step 8: Learning His New Wifely Duties







He's going to be 'the wife' and he needs to understand what your needs will be. Cooking and cleaning for you is only the beginning. The devil is in the details—what is your daily schedule? How do you like your coffee in the morning? The names of your friends, professional colleagues and family members? After all, it is the wives who must attend to managing their husbands' social lives!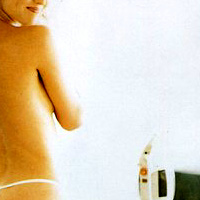 Tip: Post a list of his responsibilities so he knows exactly what he is expected to do on a daily basis. That way he can refer to it to double-check that he has taken care of all his little chores and errands—lest he displease you.



Fetch my slippers, wifey.