Step 10: The Prom!







His dress, his make-up, his corsage—his beau. If you've trained him well, Prom Night will be the culmination of hundreds of fantasies—a daydream come true at night! And as his new beau takes your sissy step-son in his arms, you know Princess will soon discover the cost of such dreams at the end of his special night!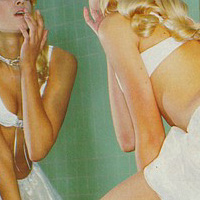 Tip: By this point your step-son thinks he has learned to fend off his beau's advances well enough and keep his virtue intact. Little does he know that on Prom Night excuses of the past are ignored and many girls become women—whether they like it or not! Before he returns from the salon that afternoon, discreetly leave a 'Prom Kit' waiting for him to consider plus a note from you…


Take his arm, Teen Queen!

READ THE NOTE